ISTE Certification is now fully online.
ISTE has worked with its training providers to move the ISTE Certification program to a fully online format. To learn more and view dates, please click below:
Focused on pedagogy. Based on the ISTE Standards.
ISTE is focused on pedagogy, not tools. It's not about edtech per se, it's about what you do with the tech to transform learning and improve student outcomes.
Through the ISTE Certification process, teachers will participate in professional learning based on the ISTE Standards and transformative pedagogy. After completing the training, participants have six months to apply their learning and compile artifacts and reflections into a competency-based portfolio to earn ISTE Certification. View the sample syllabus or download the program brochure.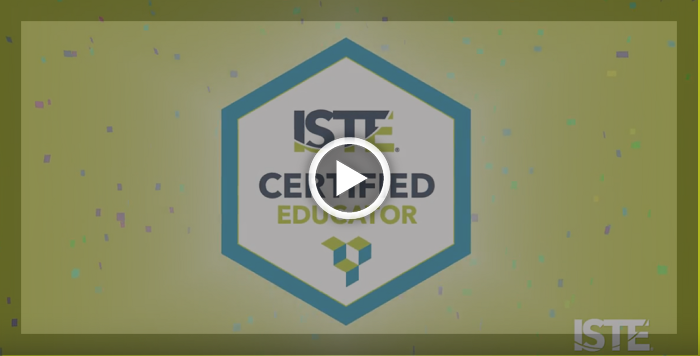 ISTE Certification for Educators
Stay updated on the
ISTE Certification for Educators program.